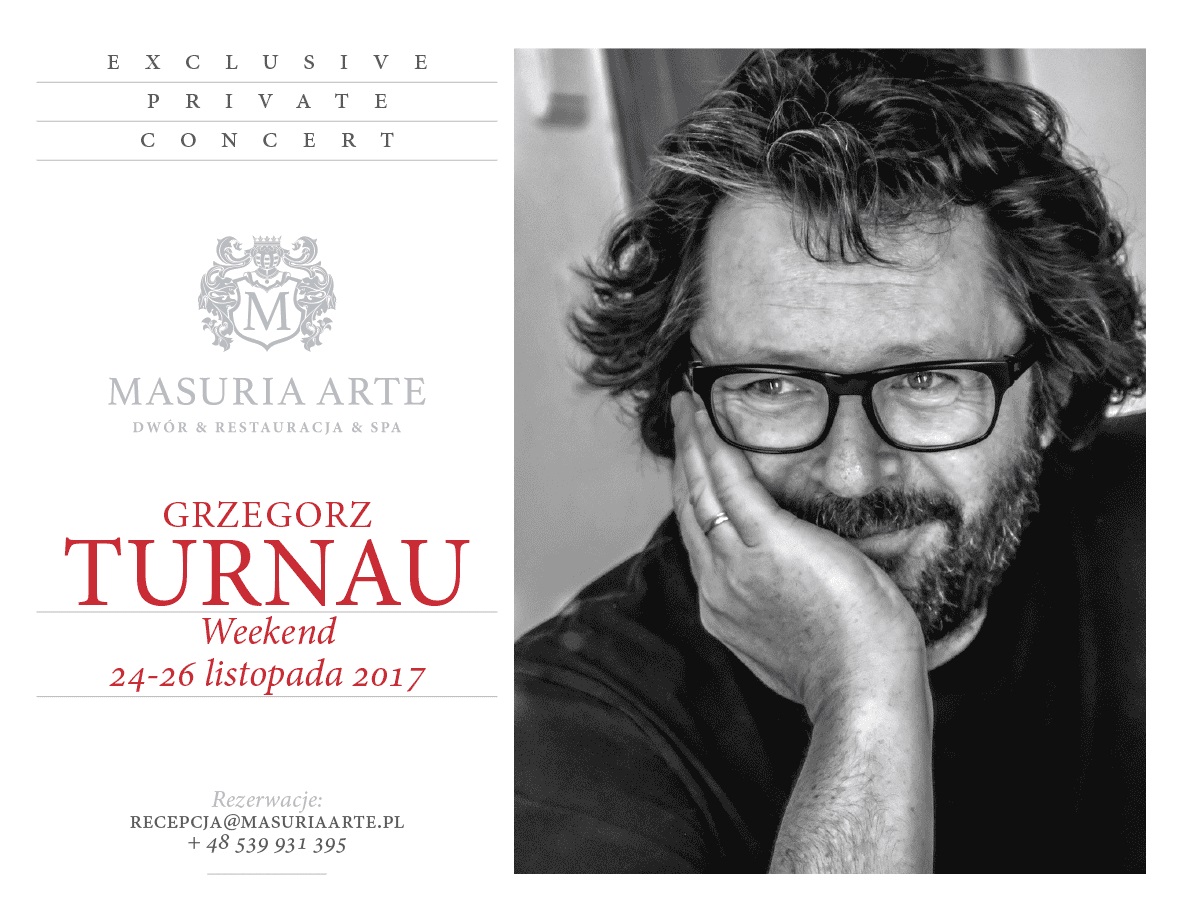 EXCLUSIVE PRIVATE CONCERT LIVE GRZEGORZ TURNAU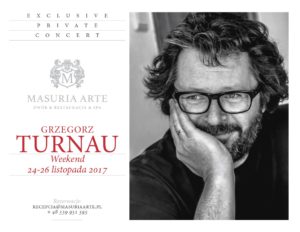 Exclusive private concert for Masuria Arte guests only.
The concert starts at 9PM on 25th of November 2017 at our Arte Bar MASURIA ARTE. Before the concert, dinner will be served.
Mr Turnau, one-of-a-kind artist will spend the evening with us and share his lyrical and metaphysical music. We will be charmed by poetry!
After the concert, a buffet with snacks and alcohol will be served at the lounge.
Expect an unforgettable experience in great company.