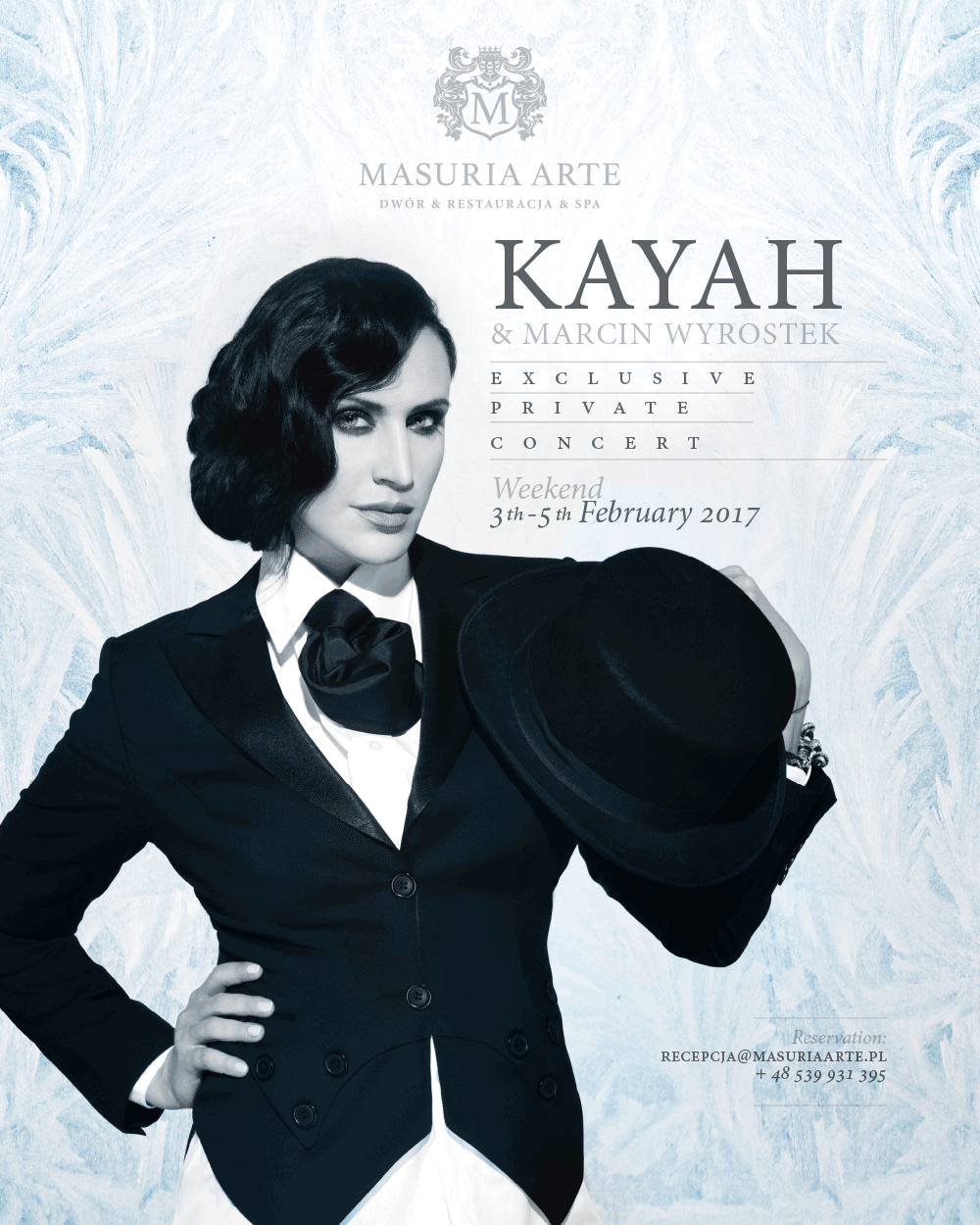 EXCUSIVE PRIVATE CONCERT KAYAH & MARCIN WYROSTEK
Exclusive Private Concert Live KAYAH & MARCIN WYROSTEK
Exclusive private concert for Masuria Arte guests only.
The concert will start at 9PM on 4th of February 2017 at our Arte Bar MASURIA ARTE. Before the concert, dinner will be served.
Singer, composer, writer and owner of Kayax record company, Kayah is one of the most recognizable and appreciated Polish artists. Playing folk, pop, soul and jazz, Kayah made her debut in 1995.
Expect an unforgettable experience in great company.